Are you a creative marketing pro who enjoys planning projects and ensuring their timely delivery? Do you love fostering and maintaining strong client relationships?
We are looking for an experienced Account Manager to join our marketing team. Reporting to the Head of Marketing, our new Account Manager, Marketing will be responsible for managing client accounts and relationships, working closely with clients to deliver marketing strategies that amplify brand awareness.
If this sounds like you, The Agency's team of friendly, coffee-loving and animal-obsessed PR and marketing pros would love to hear from you!
Job Description.
Title: Account Manager, Marketing
Reports To: Head of Marketing
Location: Calgary, AB
Description: Supporting and working as part of the marketing team, the Account Manager, Marketing is responsible for managing accounts and client relationships. A consistent and detail oriented tactical executor, the Account Manager, Marketing will deliver on client marketing campaigns, content programs, social media strategies, marketing automation programs, events, and reporting & analytics. This is a full-time role.
Requirements.
Proven experience as an Account Manager or similar position
Demonstrable experience in meeting client requirements
Excellent attention to detail 
Ability to write and create tactical marketing, social media and sales collateral
Working understanding of digital marketing tools such as Google Analytics, HubSpot, Sprout Social, etc.
Good project management and problem solving skills
Solid understanding of budgeting and reporting on progress
Knowledge of campaign evaluation techniques and metrics
Knowledge of B2B digital marketing strategies 
Excellent communication and interpersonal abilities with aptitude in fostering long-term relationships
Outstanding organizational and leadership skills
Responsibilities.
Strategic Planning
Support with planning budgets and activities for client accounts
Support with setting goals and objectives for client programs
Provide feedback and counsel to meet quotas / objectives
Serve as a strategic point of contact for clients
Understand customer requirements and needs to offer suitable solutions
Ensure the timely delivery of services and products to clients
Resolve issues to maintain and strengthen customer trust
Read reports and communicate overall quarterly / annual progress to senior management and clients
Client Strategies
Create client marketing/communications strategies
Work with the Head of Marketing and the marketing team on campaign ideas, goals and objectives
Create tactical calendars, targeted marketing automation campaigns, social media and content programs, website creation, research, audience segmentation reports, tactical materials, and competitor research
Support the Head of Marketing and the marketing team to ensure client strategies and programs remain current, relevant, and are updated/revised as needed/necessary
Project manage client accounts with extreme attention to detail
Marketing Programs
Work with the Head of Marketing and the marketing team to support client marketing programs
Support the execution of client marketing plans in a cost effective manner
Deliver excellent marketing materials, content and tactics to clients
Ensure content, marketing automation, sales and social media programs are well executed and aligned with client goals and objectives
Promotional and Event Activities
Manage and develop creative promotional activities and events for client trade shows
Recommend events, awards and trade shows to clients
Work with team members to create innovative partnership programs for clients
Reporting and Metrics
Create and deliver monthly/end of project client reporting program
HR
Provide a weekly overview status report on all work functions to the Head of Marketing
Self-manage day-to-day activities and work on client deliverables
Conduct regular status updates with the team
Admin
Basic admin duties – filing, email replies, meeting organization, etc.
Actively build and maintain client databases and contact lists
Create and execute company reporting functions
Research
Qualifications.
Minimum 3 years experience in a similar role (not including internships)
Degree, diploma or relevant experience in marketing, communications, or related field
Speak, read and write English fluently
Skilled in MS Office suite and Google Suite
Highly motivated, positive attitude
Skilled in establishing and maintaining cooperative working relationships with other employees and contractors
Excellent time management skills and ability to work autonomously
Professional presentation and communication skills
Qualifications in marketing tools such as Google Analytics, HubSpot, Sprout Social, Social media advertising an asset
About The Agency.
We're an award-winning boutique marketing & PR agency with a national roster of B2B clients. We believe innovation is key to a company's market growth and success. Well-executed, strategic marketing and PR tactics targeting the correct audiences can help an organization differentiate themselves from their competitors, and claim more market share as a result.
We apply traditional business principles – picking up the phone, building lasting relationships – and we understand the importance of both the written and spoken word. We also live and breathe technology. This combination has built our excellent reputation for delivering creative, measurable, and dynamic marketing & PR solutions for our clients.
We've worked with clients across industries including technology, cleantech, government, energy, healthcare, insurance, agriculture, finance, venture capital and angel investing, retail, tourism, and non-profit.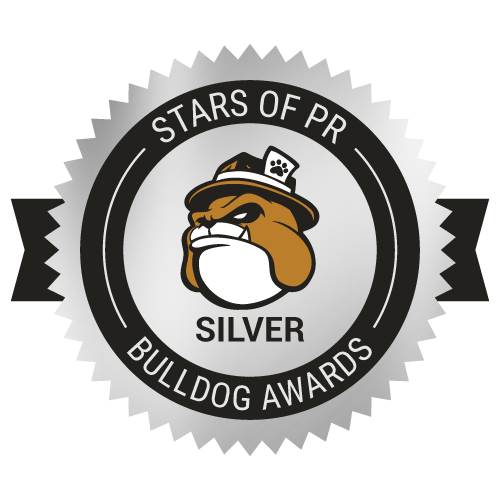 2018 & 2019 Best Boutique PR Agency in North America
How to Apply.
If you think you'd be a fit for this role, please submit the below to Sean Sandhurst at [email protected]:
Learn more about our team by checking out our About page and following us on Twitter @PRTheAgency.